Confused about nutrition and how to nourish your body to thrive?
Struggling with IBS, Brain Fog, or Chronic Fatigue?
Frustrated with the lack of answers and solutions to your health symptoms?
Want to finally get to the root cause and take a holistic approach to your wellness?
 

---



Hello, I'm Heather!




I specialize in supporting burned out, high-achieving women who feel confused about nutrition, or are struggling with digestive discomfort, brain fog, chronic fatigue, and inflammatory health issues.
I offer a holistic and bio-individual approach to wellness, starting with identifying the root cause of symptoms and addressing those with food, detoxification protocols, and supportive lifestyle practices.
As your Functional Nutritional Therapy practitioner my goal is to help you feel energized, focused, and capable of thriving in your career and at home.
Book a Complimentary Discovery Session
Reduce Inflammation & Boost Your Immune System
What you eat can have a huge impact on your immune system and the level of inflammation in your body.
This 6-day meal plan incorporates antioxidant rich, nutrient-dense, and immune boosting ingredients to reduce inflammation and strengthen your immune system.
Grab your FREE copy of my
"Immunity Booster Meal Plan"
I get it. I've been in your shoes.

Years of health symptoms with no explanations. By taking a "root cause" approach to my health, using nutrition as a therapeutic foundation while detoxifying my body and environment, I finally reduced my symptoms and got my life back!
Now, I'm here to walk this journey with you and to show you what's possible with your health.
I will help you achieve more energy, motivation, focus, and a better mood; reduce digestive discomfort; and detoxify your body and environment so that you feel more comfortable, confident, and alive in your body... maybe for the first time ever
As a certified Functional Nutritional Therapy Practitioner, Holistic Health Coach, and Cellular Detox Specialist I take a "root cause" (aka the real reason for your symptoms and why you don't feel well) approach to fixing gut, brain, hormone and inflammatory issues. Through functional assessments and labs, targeted therapeutic nutrition, and holistic wellness practices, I'll help you replenish, revive and rebalance your body and mind.
Read More About Heather
"Reclaim Your Health" Nutritional Therapy Program
Through my Reclaim Your Health personalized nutrition and wellness coaching program we'll get to the root cause of your symptoms and address those causes by supporting your body nutritionally, and by reducing interferences (hidden infections, toxins, foods, etc.) so that your body can do what it does best… heal & rebalance!
The Reclaim Your Health Coaching Program addresses the 3 components of the "Healthy Body & Brain Equation"
Nourishment - Interferences + Detoxification = Vibrant Health!
Nourishment

Nourish your body with clean, nutrient dense foods and supportive lifestyle practices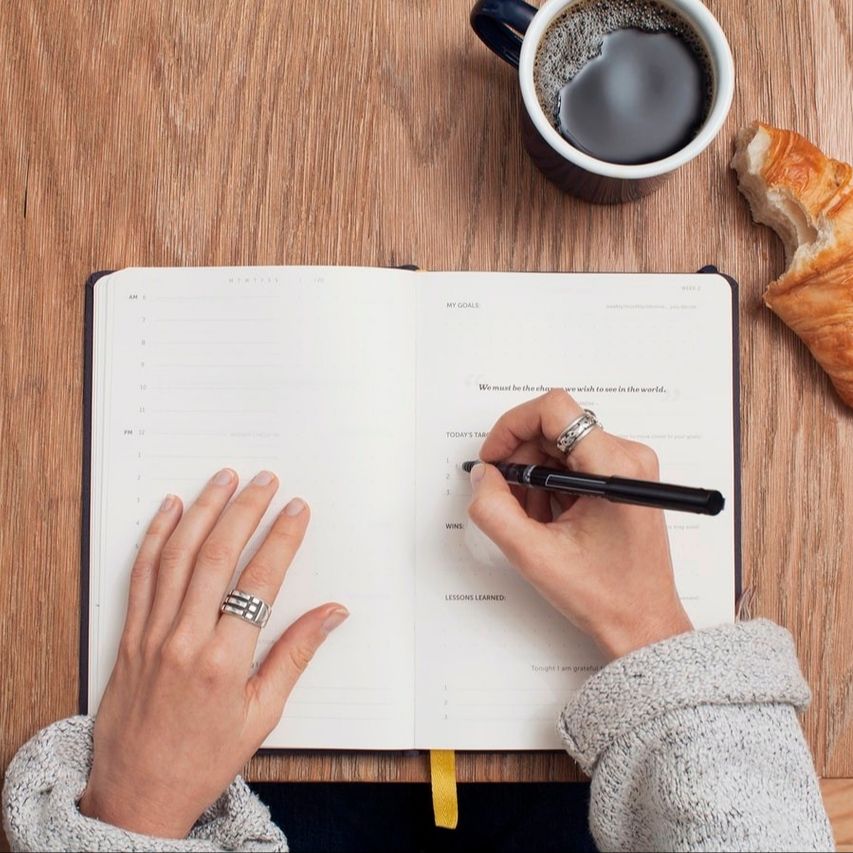 Interferences

Identify hidden infections, toxins, food reactions and emotional stressors and reduce and remove these interferences to allow for healing.

Detoxification

Detoxify your body from years of toxic build-up to halt nutrient depletion and the chaos happening in your body.

We'll use my 7R approach to nourish your body while working to reduce chaos and dysfunction:
---



R1: Replenish



Your body with nutrients based on indicated nutrient deficiencies and other bio-individual needs.
R2: Restore
Digestive function, cellular energy, adrenal function, and methylation (activates & deactivates gene expression)
R3: Remove
Hidden infections, toxins, inflammatory foods & other stressors
R4: Reduce
Inflammation, toxic exposures, and built up toxins stored in the body & brain
R5: Repair
Your digestive tract, cells and tissues
R6: Rebalance
Your microbiome, brain chemistry and lifestyle
R7: Relax
Your nervous system so that you can reserve needed nutrients for repair and healing rather than fighting the proverbial tiger!
"Nourish to Thrive" Nutrition Foundations Program
The Nourish to Thrive nutrition foundations coaching program is for the woman who is feeling confused about what to eat or how to make it happen in her busy life. She wants to improve her energy and focus, and maybe even lose some weight. She wants to understand how her body works, how food can play a role in optimizing her health, and how to feed her family nutrient dense meals. This can be a big task for the woman who is on the go. I will help you demystify and simplify your nutrition, and teach you to build doable meal plans and routines that truly nourish your body so that you can thrive!
I have worked with Heather weekly over the past 3 months to lift the layers on my health challenges and work through different approaches to heal my gut. I appreciate her non-judgmental approach and her insights that inspired me to make lasting changes. My gut health has noticeably improved and I continue to use the protocols she has recommended. I really appreciate Heather's expertise and would fully recommend her to others. Cheers!
- Lynnee J.
Book a Free 30-Minute Discovery Session

Let's chat about your current health challenges, goals, and questions you may have, and determine whether nutritional therapy and working together is right for you.
Book a Free Session